Australian Online Casinos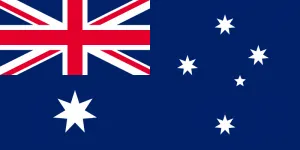 Gambling is quite popular among Australians or Aussies as they are often called. According to BBC News article by Nick Bryant, Australia is famous for having the highest rate of gambling in the world since as many as over 80% of adult Aussies are engaged in different gambling activities. Out of these 80% of Aussie gamblers, 4% of adult Australians are passionate about pokies (widely known as slots) to such an extent that they play pokies quite regularly, at least once a week. So, as you can see, gambling is quite popular in Australia.
In addition, according to the Productivity Commission report made by the Australian Government, problem gambling has become quite a burning public health issue since as many as 0.5 – 1.0% of Australian adults suffer from gambling addiction, while 1.4 – 2.1% of Aussie adults are vulnerable to problem gambling and have experienced moderate risks of getting problem gambling disorder. In order to protect people from this kind of disorder and improve overall public health in the state, the Aussie government have taken all the necessary legal measures aimed at restricting gambling, which might help to address all the health concerns related to gambling. It may seem similar to the top online casino Canada, yay?
More details about these legal incentives to gamble for real money online as well as overall gambling legal regulations in Australia can be learnt from the corresponding section below. Actually, we encourage you to get deep into gambling peculiarities in Australia starting from gambling history in the country to the most recommended offline gambling venues as well as best options of casino online Australia. NativeCasinos is your best guide to Aussie gambling, so we insist on your careful reading of this article to become an Aussie gambling connoisseur together with us!
Gambling Peculiarities in Australia
The history of Australian gambling started in the very beginning of the 19th century when Sydney hosted the first horse racing event held in 1810 at Hyde Park. That horse racing was the first official gambling event held in Australia. A number decades later, specifically in 1880, Australians got a chance to official play the first lottery game introduced in Australia. Since then, lotteries have become Aussies favourite gambling activity that used to be incredibly widespread in land-based casinos as well as online casinos when they emerged.
The history of gambling in Australia has substantially evolved at the time of introducing first slot machines or pokies as they are widely known for Aussie gamblers. Pokies were first introduced in the middle of the 20th century when they started popping up in various Australian pubs. The first land based Aussie casino was Wrest Point Hotel Casino launched in 1973 in Tasmania. More details about this as well as many other cool land based casinos in Australia you can find out in the corresponding section below in this article named as offline Australian casino options.
Nowadays, because of the implementation of Interactive Gambling Act in 2001 (about which we'll tell you more in the section dealing with legal gambling regulations) as well as its amendments that were enforced in 2017, the percentage of Aussie gamblers have substantially decreased from 80% to 39%.
According to Australian gambling statistics collected by the Queensland Government Statistician's Office, on average, each Australian adult spends every year on betting nearly $11,000, which is quite a sum of money, huh? Based on the statistical findings of the Australian Institute of Family Studies, each month Ausstralians collectively spend over A$8.5 million on gambling. 40% of this sum is spent on lotteries. By the way, the lottery is the most favourite gambling activity of Aussies since as many as 75% of Aussie gamblers opt for this kind of gambling. To be precise, about a half of Australian lottery players are over 50 years old. Except for lotteries, one-third of Aussie gamblers are into multiple gambling activities.
Briefly speaking about online Australian gambling, local gambling operators are restricted from providing their services as well as advertising them on the web, however, there are no legal regulations that would ban you from playing with offshore online gaming sites that are available in abundance for Aussies. In the corresponding sections below, we'll tell you more details about online gambling as well as give you some really good recommendations as for the process of selecting the best online casino in Australia for you. As for online casinos licensed by Australian government, they are focused predominantly on international gamblers and they don't accept any kind of bets from Aussie players. Consequently, the only way for you to gamble on the web from Australia is to opt for offshore gambling websites, which are truly superb indeed!
In addition, we have some really good news for you if you are interested in such gambling activities as lotteries, sports betting, and race track betting since all these forms of gambling are legally allowed to accept bets as well as advertise their services.
Australia attempts to restrict gambling operators from offering services or advertising in the country but no law prevents citizens from accessing offshore sites from Australia. Sports betting,  operators are allowed to advertise and accept bets. Online casinos licensed in Australia may not offer bets or spread their advertisements in the country.
Australian Legal Gambling Regulations
As far as you might have already guessed from the previous section, initially, gambling in Australia was absolutely legal without any kind of restrictions. The situation has changed when it has been revealed that more and more gamblers are becoming vulnerable to problem gambling. That was basically the turning point in the gambling history in Australia because it caused imposing of legal restrictions on gambling aimed at minimizing the pernicious impact of gambling activities on Aussie citizens.
In such a way, in June 1997, there was made the first legal attempt of the Australian government to address the burning issue of problem gaming by introducing Draft National Regulatory Model for Interactive Home Gambling. However, it turned out that the terms of Draft National Regulatory Model for Interactive Home Gambling were quite challenging to implement since it's impossible to strictly control gambling traffic.
Nevertheless, Draft National Regulatory Model for Interactive Home Gambling has been revised and was adopted in 2001 as the Interactive Gambling Act (IGT). According to the Interactive Gambling Act, all the Aussie online casinos were forbidden both to provide various gambling activities to Aussie gamblers as well as advertise these activities to players who are physically located in the country. While the Interactive Gambling Act was a real breakthrough in the Australian legal gambling regulation, it still was powerless to restrict gambling on the web since it didn't impose a ban on the offshore gambling websites that possess other license than the one issued by the Australian government. That's why offshore gambling on the web hasn't been really affected by the terms of the Interactive Gambling Act.
A decade after the Interactive Gambling Act implementation, the Australian government revealed that IGA wasn't quite effective. Moreover, it has absolutely failed to achieve its primary role (i.e., reducing problem gambling disorder among Aussie gamblers), instead, it left no choice for Australian gambling enthusiasts but play with offshore casinos, many of which are unlicensed and quite unsafe. That's why the government came up with the Interactive Gambling Amendment Bill that was officially introduced in 2016. As a result of the implementation of the Interactive Gambling Amendment Bill, all gambling websites (even the ones licensed by reputable gambling regulatory bodies) available for Aussie gamblers were legally forbidden. It's important to mention that the Interactive Gambling Amendment Bill was aimed rather at forbidding the operation of Australian gambling sites instead of restricting Aussie gamblers' access to offshore casino sites and punishing them for offshore online gambling. That's why, according to the existing Australian laws, you can legally gamble on different offshore online casinos that you can access on the web.